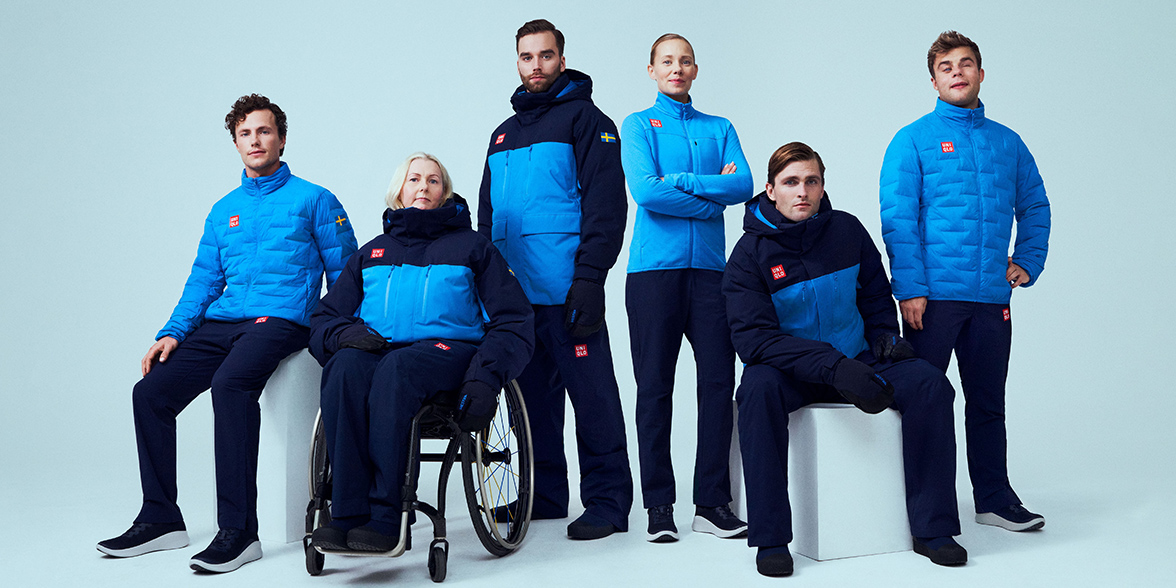 UNIQLO has partnered with the Swedish Olympic and Paralympic Committees (SOC/SPC) under the concept of 'LifeWear' that is simple, high-quality, everyday clothing designed to make everyone's life better. Through the partnership, UNIQLO has developed official clothing that incorporates the voice of the athletes and has contributed to the local community by holding events in various locations to bring young children of Sweden in contact with a range of sports.
The Concept of LifeWear Meets the SOCs Expectations
UNIQLO and SOC/SPCs partnership since January 2019 was initiated by Peter Reinebo, CEO of SOC, when he visited the first UNIQLO store in Sweden, Kings Garden (Kungsträdgården), and proposed a partnership. Since the opening of the first outlet in August 2018, things progressed very quickly in a short period. While looking for official partners, SOC/SPC focused on three key aspects; Quality, Innovation, and Sustainability–shared values that underpin UNIQLO's LifeWear concept.
Interaction with the Athletes Leads to a New Partnership
Under this partnership, UNIQLO provides clothing for all sorts of occasions like opening and closing ceremonies, practice, games, and other Olympics-related events. There was a focus on the comfort for the athletes in non-competitive situations such as ceremonies and everyday life in the Olympic village, allowing UNIQLO to utilize its strengths to provide a whole range of products.
For UNIQLO, since this was the first-time experience providing Olympic and Paralympic official apparel to a foreign country, many aspects had to be explored first-hand. Therefore, the UNIQLO team focused on listening, interacting, and gathering information from the athletes, coaches, and staff. The framework of this project involved the Japanese development team, working closely with Swedish athletes and related parties to develop the uniforms, as well as the local UNIQLO Sweden team.
These initiatives resulted in extending the partnership with the SOC/SPC in September 2021 and signing an official supplier agreement with the Swedish Ski Association in October 2021.
Hosting Athlete-featured Sports Events for Children
In addition to providing clothing to athletes, UNIQLO also focuses on contributing to society and has been promoting activities with SOC and SPC to bring the power of clothes and sports to people worldwide. An example of such an initiative was the UNIQLO DREAM PROJECT, launched in July 2020.
UNIQLO has hosted many sports events with top athletes throughout Sweden under the vision "Together for the Future" with approximately 35,600 children and 400 schools participating till now. UNIQLO has provided a platform where children can discover a sport suited to their interests and encounter an active and healthy lifestyle through interaction with athletes.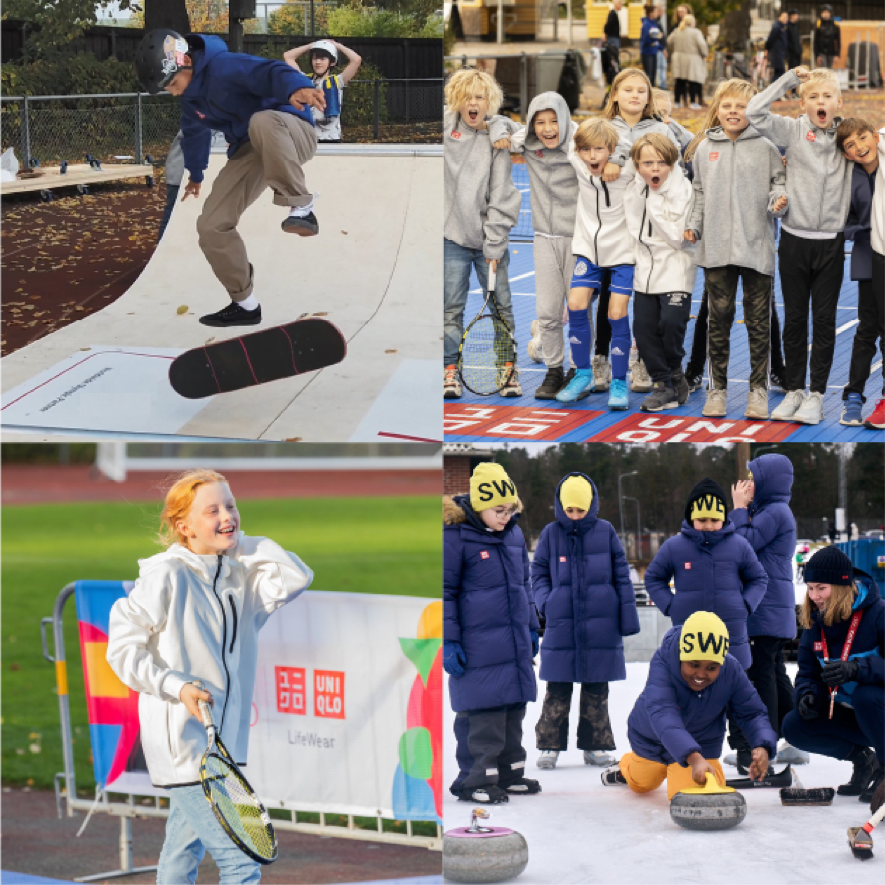 Developing Sportswear for Top Athletes Leads to New LifeWear Innovations
The commitment to producing official clothing for top athletes that allows them to achieve their best performance was crucial, as it contributed to new LifeWear innovations. Many ideas and technologies emerged while developing the 'clothing that enables good performance' desired by top athletes, which could also be utilized in core, commercially available LifeWear items.
One example of such a product is the 'AirSense Pants'. While developing clothing for Adam Scott, an Australian professional golfer and a global brand ambassador of UNIQLO, the team acknowledged the importance of the stretch function, which led to the development of a popular product by transferring technology to everyday wear. UNIQLO values such synergies and works to develop sportswear for top athletes as well as LifeWear itself.
Message from the person-in-charge
We are responding to social changes by developing clothing for top athletes with a core focus on LifeWear.

With the increasing sports population, athletic activities have become an inseparable part of everyone's lives. In this context, there is a growing demand for sports utility wear, such as garments to wear every day and when exercising. We will continue to focus on meeting this demand by utilizing the knowledge gained through developing clothing for top athletes based on the LifeWear concept.
OGASAWARA Ichiro
Manager of Social Communication, Corporate Public Relations Department
FAST RETAILING CO., LTD.