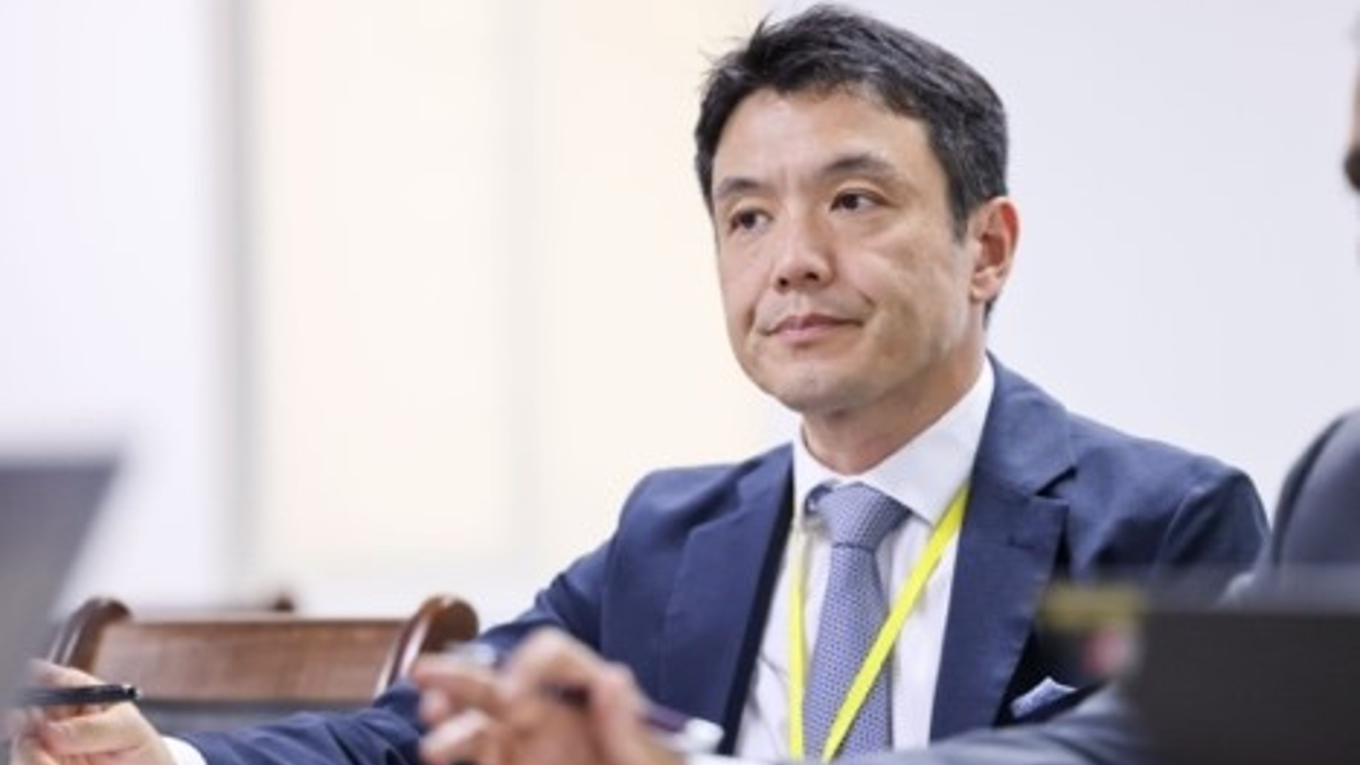 Based on the Third Sport Basic Plan, the Japan Sports Agency (JSA), the government of Japan, aims to expand by 2025 the sporting market by up to 15 trillion yen. Towards realizing this goal, JSA launched the JSPIN (Japan Sports Business Initiative) platform to help further promote the globalization of Japan's sports industry. What's needed for Japanese businesses and organizations to enter overseas markets? We interviewed SAITO Satoshi, CEO of Cambodian Premier League since 2021, on his personal experiences overseas, and thoughts on Japan's sporting businesses vying to enter overseas markets.
Setting an example by going overseas himself
―Please explain the background of how you became the CEO of Cambodian Premier League.
After working as a staff for FC Barcelona, I took on a role at the Japan Football Association, to help develop soccer in Japan and Asia. In 2013, I was appointed as the FIFA consultant for Asian countries including Indonesia, Thailand, and Cambodia.
At the time, while Cambodia had received tangible support for the installation of artificial grass and flood lights, minimal support was provided on the soft side, in terms of fostering human resources. I vividly remember comments by Sao Sokha, President of the Football Federation of Cambodia.
Sokha said, "Towards reconstructing our nation after the long-term civil war, I hope that through football, I can teach young people about the importance of obeying rules and order, as this generation lacks such awareness. Just like a drop of water creates a ripple effect, I hope football will help spread such awareness to society as a whole."
Sokha's request for my help to realize his wish was the beginning of my relationship with Cambodia's football industry. On October 14, 2021, Cambodia launched the nation's first professional league, in which I was appointed its first CEO. In Japan, many personnel involved in the sports industry have been fostered through the 2020 Tokyo Olympics and Paralympics. As I thought this was the beginning of an era where many of these Japanese people will be going overseas, I decided to set an example by first going myself.
Overcoming obstacles through effort promotes personal growth
-How did Cambodia react following the launch of the professional league?
Like the time in Japan before the J.League was launched, it was said that Cambodian footballers would not be secured a job in the future, even if they continued playing football. So, it was necessary to establish a professional league and develop an environment where people can have a secure job and realize their dreams.
I received many complaints about the establishment of a professional league. Among the changes announced was that the top league of 13 clubs will be narrowed down to eight. There was strong opposition by the five clubs that were degraded to the second division. There were major gaps among the club teams in terms of some being financially well off while others were struggling financially. At a meeting participated by about 50 relevant members, President Sokha concluded the discussion in sharing his personal experience on how he succeeded by taking the road less travelled.
I also think that my being Japanese and CEO helped in the league's successful launch. Back then, Cambodians were generally pro-Japanese following the 1993 peacekeeping activities by Japan's Self Defense Forces (JSDF) and substantial financial support received by the Japanese government. Pro-Japanese sentiment remains strong, and Cambodians seem to have a strong sense of respect towards Japanese people. Maybe they decided to place trust in me, as a Japanese was taking leadership to advance reform in unchartered territory.
While the local media was critical of the premier league, our reputation has increased as the season opened. I also think my active dissemination of information helped cultivate a better understanding by Cambodians. Club owners who were initially against launching a professional league began telling the media that it's good they were degraded to the second division as they have more time to prepare to become strong enough to make the first division. I was very happy to hear this.
According to the words of the former JFA President KAWABUCHI Saburo, "Players become stronger once they desire to overcome an obstacle by effort." Japanese football also became stronger through this process. Obstacles should not be lowered for the sake of the club team. I hope to support clubs that persevere to overcome obstacles which will ultimately raise the level of football in Cambodia.
Importance of having strong motivation to take on any challenge
-How would you advise people in Japan's sports industry who plan to develop their business overseas?
As Japan faces a population decline, we must capture overseas demand in terms of the economy. That doesn't mean companies should just simply go overseas. Sport has the power to connect people, and it is this power to inspire others that makes sport attractive. When going overseas, companies shouldn't just appeal how good this will be for their business. I think companies will not face local rejection if they propose, for example, how their business will contribute to the development of football in Cambodia, or market themselves by utilizing images and emotions that are inherent to sport.
In detail, Panasonic is participating as a sponsor for the Cambodian Premier League. Panasonic presents its products, such as microwaves to the MVP of every match. Cambodia's population is mainly comprised of young people with 70 percent aged in their 30s and under. Compared to the older generation, young Cambodians aren't very familiar with Japanese brands, so we hope that the Panasonic brand and the microwave will gain popularity through football matches. MVP players awarded the microwave seem to be pleased with it. Some players are even striving to become MVP just so they can have their own microwave.
-What kind of human resources are in need overseas?
More than the ability to speak English or having management skills, we need people who have strong motivation which is essential in taking on any challenge. Right now, all 15 of our new Cambodian Premier League staff are Cambodians. Although most of them have no prior experience, they are all very motivated. You can foster people who are motivated to learn. What makes these people attractive is that even if they don't have knowledge, if given the opportunity and right environment, they absorb everything like a sponge. I think this type of motivation is needed for those who want to go overseas. This is not something that can be taught. I hope those who are interested will take action to go abroad.
-Please share your thoughts on the JSPIN website, a platform to support the globalization of Japan's sports industry, launched by the JSA on July 20, 2022.
It's an outstanding measure. I would have used it to go overseas if such platform existed five years ago. I believe my role is to create examples in practice. How do people who participated in the Tokyo 2020 Olympics and Paralympics with skills and expertise in the sports industry take on posts overseas and create socio-economic impact in these countries? I think it's important for people to become involved in the JSPIN platform to create examples in practice.
Three decades have passed since the launch of the J-League. This was a unique case in which we created our own professional league that was implemented under our own terms and succeeded to become highly competitive based in continuing our initial strategy. The global community needs such intangible know-how, and for Japanese sporting human resources to go and be active overseas.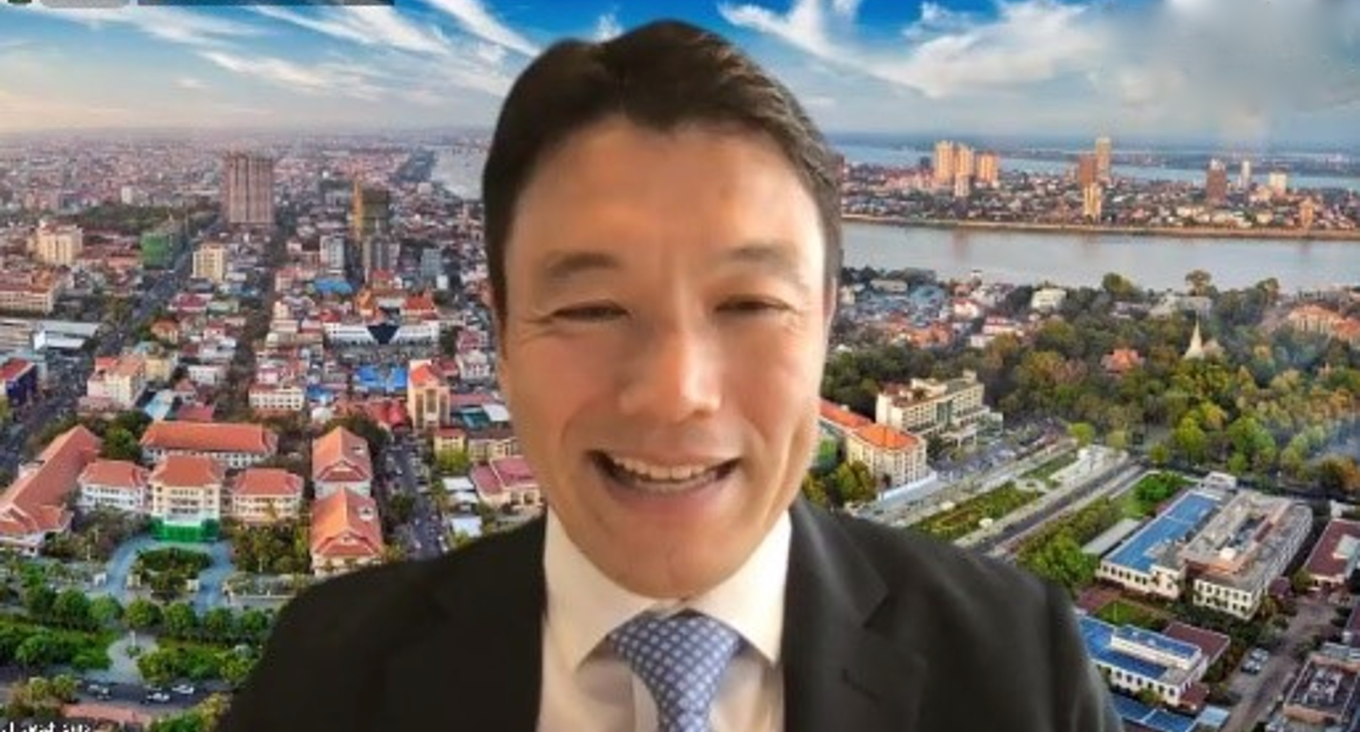 Helping Cambodia with a Peace Grass from a former minefield
-What are you currently most interested in?
We just started the Peace Grass project. The Kirivong Stadium in Takeo Province, southern Cambodia, is a football field now used by young soccer players. Back in 1993, the place of stadium was used as a military post for peacekeeping activities by the JSDF. Now 30 years later, it's being used as a football stadium.
IKEDA Shoji, a well-known Japanese grass expert who is the groundkeeper for Japan's national stadium, is involved in replacing the grass for all football stadiums across Cambodia. A project is now underway to cultivate grass for these football stadiums by using former sites along the border that were once mine fields.
Thirty years ago, the JSDF contributed its mine-clearing technology. When considering what we can do today, I believe we make new contributions by helping to promote sport and sharing Japan's technology and knowhow. This may be the Japanese spirit inside me rising. I hope we can leave behind many Peace Grass in Cambodia.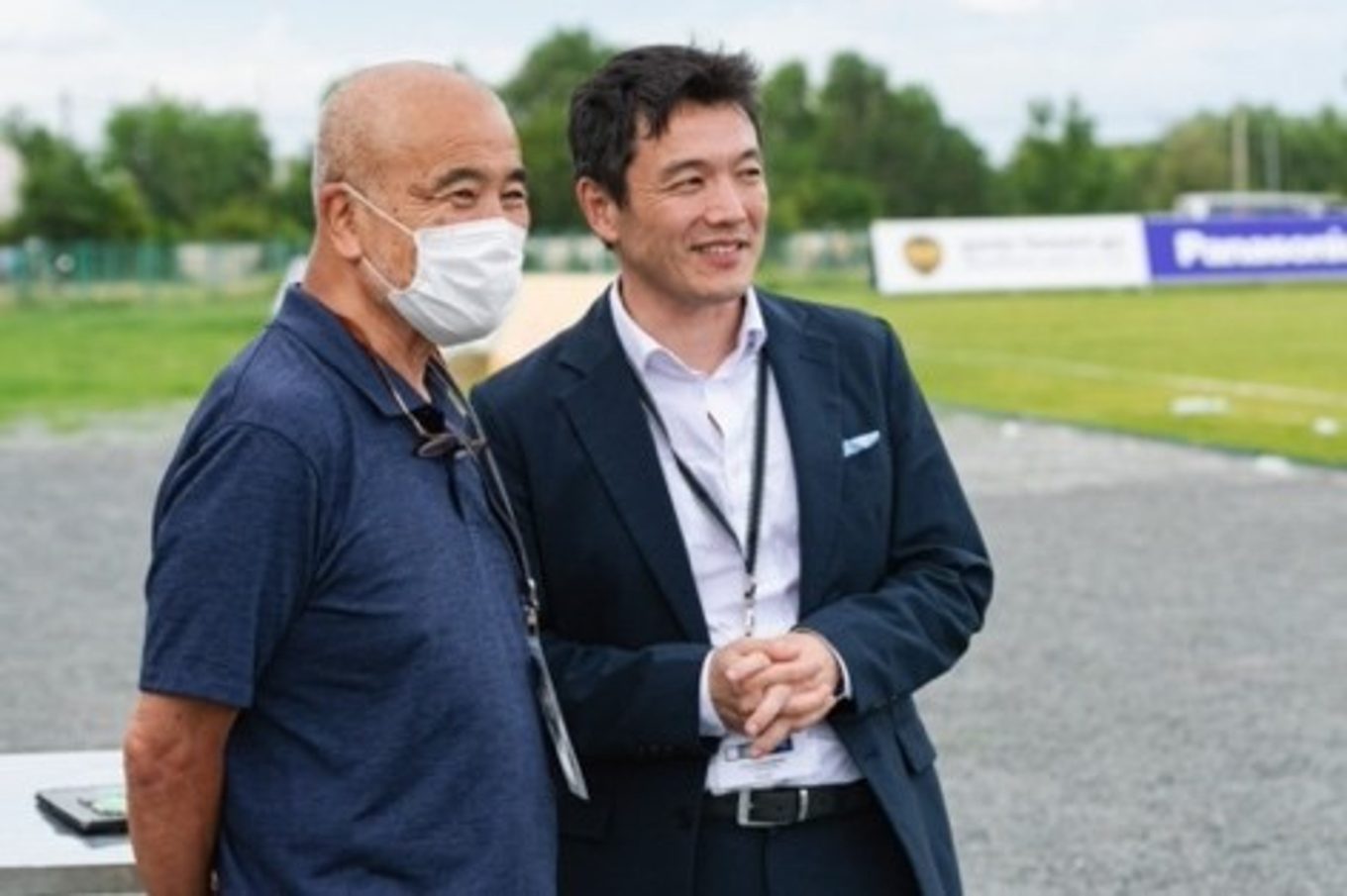 ---
Profile: SAITO Satoshi
Graduated Keio University, Faculty of Law. Worked for Itochu Corporation. Received MBA at ESADE Business School in Spain. Became first Asian employee of FC Barcelona. After returning to Japan, worked for the Japan Football Association, in charge of management and marketing of competitions of the Japan national football team. As FIFA consultant, contributed to the development of football business in Thailand, Indonesia, Cambodia, and other countries. As a country representative, GMR Marketing, Japan Branch Office in 2017. CEO of HMR Consulting. CEO of Cambodian Premier League since October 2021.
Saito attended the First JSPIN Networking Conference 2022 on Sept. 9, 2022. The conference includes presentations by businesses and organizations active in overseas markets, networking sessions, and is an opportunity for the panelists and participants to deepen relations. Details on following website (only in Japanese):
https://jspin.mext.go.jp/event/conference-2022-1/